< Back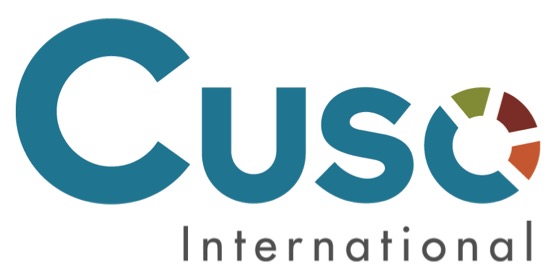 CUSO INTERNATIONAL
44 Eccles St., Suite 200, Ottawa, ON, K1R 6S4
DONATE NOW
About
123 Slater Street, Suite 800, Ottawa, ON K1P 5H2
Tel: 613-829-7445
Toll Free: 1-888-434-2876
Website: www.cusointernational.org
E-mail: laurie.buske@cusointernational.org
Social media:
facebook.com/CusoInternational/
twitter.com/cusintl
instagram.com/cusointernational/
linkedin.com/company/cuso-international/
youtube.com/user/CusoInternational
Charitable No. 81111 6813 RR0001
Cuso International is an international cooperation and development organization that works to create economic and social opportunities for marginalized groups. Together with our partners, we are focused on efforts to advance gender equality and social inclusion, improve economic resilience, and deliver progress on climate action. We believe that by sharing skills, we can build better futures.
Founded in 1961, Cuso International works in Africa, Latin America, the Caribbean, and Canada.
Chief Executive Officer: Nicolas Moyer
Board Co-Chairs: Lucie Edwards and Darrell Louise Gregersen.
Email
laurei.buske@cusointernational.org
Charitable No
81111 6813 RR0001