< Back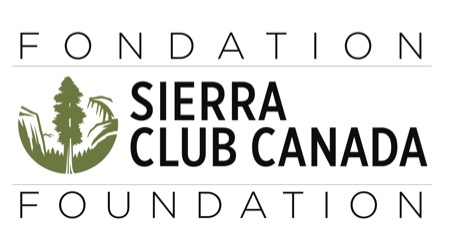 SIERRA CLUB CANADA FOUNDATION
211 Bronson Ave, Suite 231, Ottawa, ON, K1R 6H5
DONATE NOW
About
211 Bronson Ave. Suite 231, Ottawa, ON K1R 6H5
Tel: 613-241-4611
Toll Free: 888-810-4204
Website: www.sierraclub.ca
E-mail: communityimpact@sierraclub.ca
Social media:
facebook.com/sierraclubcanada
twitter.com/SierraClubCan/
Charitable No. 11914 9789 RR0001?
Sierra Club Canada Foundation is Canada's national environmental grassroots-based charity working on advocacy, conservation and education for nature. For 50 years Sierra Club Canada Foundation has been empower­ing people to protect, restore and enjoy healthy and safe ecosystems. A gift or bequest to Sierra Club is a very personal and profound demonstra­tion of your deeply held values and beliefs for making the world a better place.
Email
info@sierraclub.ca
Charitable No
11914 9789 RR0001